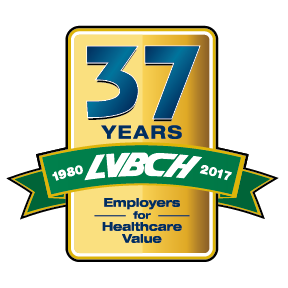 Quick Links
Resources
News Releases
LVBCH COPD Report - 2017
LVBCH Releases New COPD Report - 06/12/17
Key Geographic Regions in PA are Compared to State and National Statistics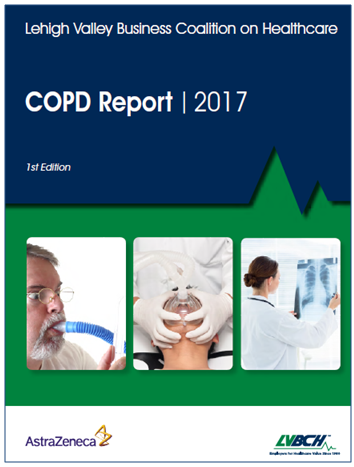 The Lehigh Valley Business Coalition on Healthcare (LVBCH) is pleased to present the first edition of the Chronic Obstructive Pulmonary Disease (COPD) Report for 2017. It includes an overview of key demographic, clinical, pharmacotherapy and health resource utilization for COPD patients in the United States (US), Pennsylvania (PA), and four LVBCH metropolitan statistical areas (MSA): Allentown (including Bethlehem and Easton), Harrisburg (including Lebanon and Carlisle), Reading, and Scranton (including Wilkes-Barre and Hazleton).

The overall objective of the report is to provide information to help healthcare providers better serve the needs of their patients with COPD. All data in the report (covering 2012 through 2015) was collected and analyzed by QuintilesIMS, Fairfax, VA, a leading provider of innovative healthcare data products and analytic services. The report provides employers with independent, third-party information against which they can benchmark their own data on patient demographics, professional (provider) and facility (hospital/clinic) charges, service utilization and pharmacotherapy.
To read the report, click on the image of the report to the right or click the link below.

To read the news release, click here.


To read the report, click here.