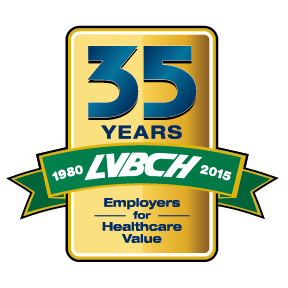 Quick Links
Resources
Press Releases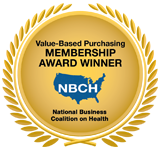 Recent Events

August 20, 2015 -- LVBCH Roundtable
"Choosing Wisely® - Eliminating Waste & Increasing Healthcare Value"

Date: Thursday, 08/20/15 Time: 12:00 noon - 3:30 pm
Location: Glasbern Inn Lodge, 2141 Packhouse Road, Fogelsville, PA
Presentations by: Dominic Lorusso from Consumer Reports;
Mark Wendling, MD and a team from Lehigh Valley Health Network
Registration Required - Event for all LVBCH Members
Click here to Get More Information and to Register
Click to access the Program Agenda
Click to access Speaker Presentations: Consumer Reports slides and LVHN slides
Click to access Consumer Reports Choosing Wisely PSA
Click to access LVBCH/Consumer Reports Fact Sheet 5 Questions to Ask Your Doctor
Click to access Additional Event Photos
News Updates

Long-time LVBCH Board Member to Lead PHC4
Joe Huxta Elected to Chairmanship of Council - 08/11/15

Bethlehem, PA (August 11, 2015) – The Pennsylvania Healthcare Cost Containment Council (PHC4), Harrisburg, announced the election of Joe Huxta, Volvo Group North America, and long-time Lehigh Valley Business Coalition on Healthcare (LVBCH) Board Member as its next chairman. Huxta's election was announced by PHC4 Executive Director Joe Martin following the July board meeting after which he assumed his new duties.
Joe Huxta's involvement with LVBCH began in 1985 and since then he served as treasurer, vice-chair and chairman of the Board. He was also instrumental in LVBCH's early initiatives at pooled purchasing and setting up the first Point-of-Service medical plan in the Valley.
To read the entire News Release click here.
LVBCH Releases 2015 Health Plan Score Card - 07/28/15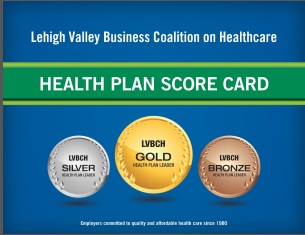 Bethlehem, PA (July 28, 2015) LVBCH announced the release of its second Health Plan Score Card, a ranking of how well health plans (national and regional health insurance companies) perform on metrics-based criteria established by the National Business Coalition on Health's (NBCH) eValue8™ process. eValue8™ is the leading evidence-based request for information (RFI) tool available to healthcare purchasers. The eValue8™ RFI asks questions to determine how health plans are managing chronic conditions, reducing and eliminating waste, ensuring patient safety, closing gaps in care, promoting consumer engagement and contributing to payment reform.
This is the second time in the last three years that LVBCH partnered with NBCH to measure health insurance performance in the region. The eValue8™ process provides health plan purchasers with an alternative to relying on health plan marketing materials. It offers information verified by trained reviewers with expertise in health plan operations and value-based purchasing. Performance can be tracked year over year, within a state, by region, or across the country.
LVBCH sent the Health Plan Score Card to its employer members in July 2015.
To read the entire press release about the Health Plan Score Card, click here.
To read an article that Lehigh Valley Business published about the Health Plan Score Card, click here.
LVBCH Partners with Consumer Reports - 07/21/15


Bethlehem, PA (July 21, 2015) The Lehigh Valley Business Coalition on Healthcare (LVBCH) and Consumer Reports announced an agreement designating LVBCH as a Consumer Reports Health Consumer Partner.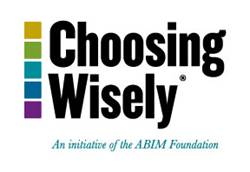 By combining forces, LVBCH gains access to Consumer Reports' vast array of consumer healthcare information and the various educational campaigns it promotes -- like the Choosing Wisely® campaign. The agreement also gives the Coalition co-branding rights in the development of materials and permits the Coalition to link its materials with the Consumer Reports website, all at no cost. Consumer Reports will also work with LVBCH to develop customized materials for its members.
Choosing Wisely® promotes conversations between doctors and patients by helping patients choose care that is: supported by evidence, not duplicative of other tests or procedures already received, free from harm and truly necessary. "Partnering with organizations such as LVBCH enables us to get our message and content out to a broad audience at the right time and in the right settings", says Dom Lorusso, Director of Health Partnerships at Consumer Reports. "Our goal is to ensure consumers are engaged with their health providers in discussing their own care"
For more information on Consumer Reports programs visit http://consumerhealthchoices.org/partners/

To read the entire News Release click here.
LVBCH Announces a Private Exchange Option for Members - 06/29/15

Bethlehem, PA (June 29, 2015) The Lehigh Valley Business Coalition on Healthcare (LVBCH) announced its selection of bswift's technology to power a private exchange for its member employers. Concurrently, bswift announced that First Niagara Benefits Consulting (FNBC), a division of First Niagara Risk Management and subsidiary of First Niagara Bank, N.A., will manage the LVBCH private exchange.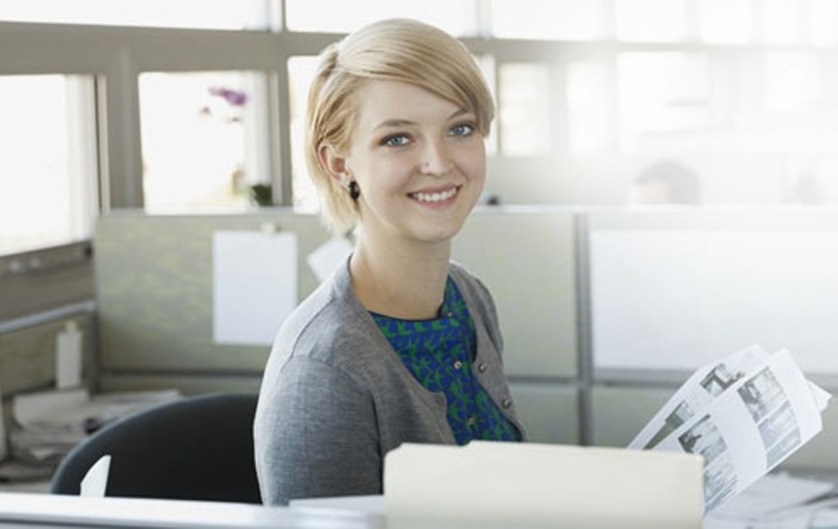 The LVBCH private exchange is designed to assist employers with managing costs more effectively. It also offers competitive benefit options for employees by leveraging existing LVBCH products and the robust technology that bswift has developed over the past 15 years.
The LVBCH private exchange will help manage overall healthcare spend by introducing more choice and personal accountability, while driving greater consumerism and reducing over-insuring. By providing greater choices and more sophisticated decision support tools, employees will be able to select benefits that are best suited to meet their unique needs and coverage objectives. The exchange will be offered to LVBCH member firms with 100 or more employees.
To read the entire News Release click here.
LVBCH Announces the Release of Latest Hospital Safety Scores from The Leapfrog Group

- Spring 2015

Bethlehem, Pa, April 29, 2015 – Updated Hospital Safety Scores– the "A," "B," "C," "D" or "F" grades assigned to more than 2,500 U.S. general hospitals– were released today by patient safety advocate The Leapfrog Group, an independent nonprofit organization representing employer purchasers of health care. These Hospital Safety Scores grade hospitals on how well they protect their patients from errors, injuries and infections.
We want to recognize and thank our local hospitals that got an "A" grade in Spring 2015 for demonstrating they have made the well-being of their patients a top priority: Lehigh Valley Hospital, Lehigh Valley Hospital - Muhlenberg, St. Luke's Hospital - Allentown Campus, St. Luke's Hospital - Anderson Campus, St. Luke's Hospital - Bethlehem Campus.

We also want to recognize our local "Straight A" hospitals, which have received only "A" grades since the Hospital Safety Score first launched in June 2012: Lehigh Valley Hospital and Lehigh Valley Hospital - Muhlenberg.

To read the entire Leapfrog news release about the Spring 2015 Hospital Safety Scores, click here.
For hospital ratings in your area, visit: www.hospitalsafetyscore.org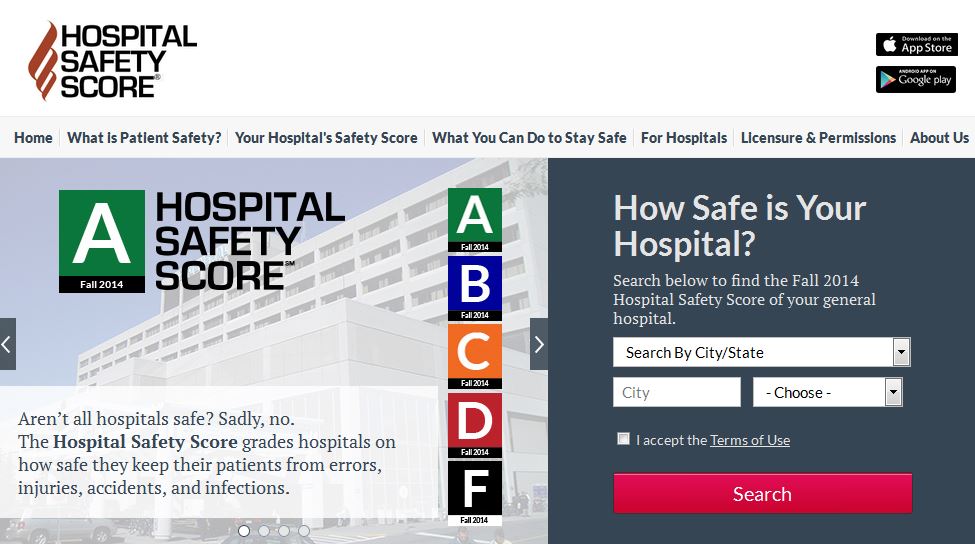 Upcoming Events
September 24, 2015 -- LVBCH Employer Forum - Wellness Programs


Date: Thursday, 09/24/15 Time: 8:00 am - 11:00 am
Location: FLSmidth Inc., 2040 Avenue C, Bethlehem, PA 18017
Focus: Employee Wellness Programs
Registration Required - This event is for LVBCH "EMPLOYER" Members Only
Click here to Get More Information
Click here to Register

October 4, 2015 -- Heart & Stroke Walk - Berks County
Sponsored by American Heart Association


Date: Sunday, October 4, 2015 Time: 9:00 am -12:00 noon
Location: Blue Marsh Lake, 1268 Pallisades Drive, Leesport, PA 19533
Sponsored by: American Heart Association
Click here to Get more info
Click here to Register


October 10, 2015 -- Step Out Walk to STOP Diabetes
Sponsored by American Diabetes Association


Date: Saturday, October 10, 2015 Time: 9:00 am -12:00 noon
Location: Iron Pigs Stadium, Coca Cola Park, 1050 Ironpigs Way, Allentown, PA 18109
Sponsored by: American Diabetes Association
To register, visit: www.diabetes.org/LVBCH
To get more info, visit: www.diabetes.org/lehighvalley