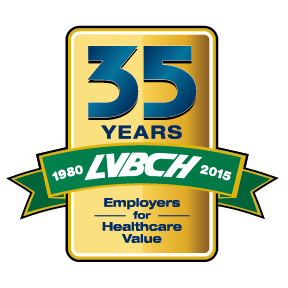 Quick Links
Resources
Press Releases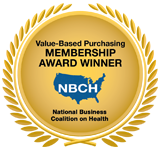 News & Events
LVBCH Celebrates 35 years in Healthcare - See Story on Page 16 of the Lehigh Valley Business Milestones Publication - 2/23/15
Reaching a company anniversary is a great achievement for any business. We are excited to report that the Lehigh Valley Business Coalition on Healthcare (LVBCH) is celebrating our 35th anniversary in 2015.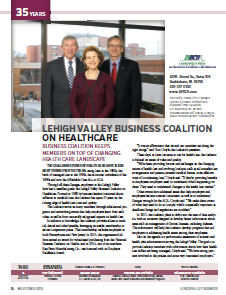 It all began in 1980, when a few forward-thinking local business leaders met to discuss the actions they could take to address rapidly rising medical costs and the impact on their businesses and their employees. From these humble beginnings, LVBCH has evolved into one of the most successful healthcare focused employer coalitions in the nation.
In recognition of our noteworthy anniversary, LVBCH was featured on page 16 of a special publication by Lehigh Valley Business called "Milestones". To read the LVBCH story, click the image to the left.
LVBCH and Capital BlueCross Reach Early Agreement to Extend Partnership - 02/18/15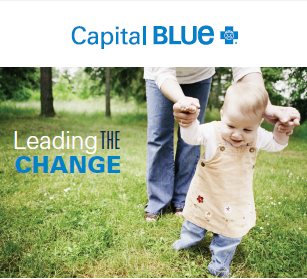 The Lehigh Valley Business Coalition on Healthcare (LVBCH) and Capital BlueCross today announced that they have reached an early agreement to extend their partnership, maintaining Capital BlueCross' designation as a LVBCH Preferred Partner. Originally scheduled for consideration at the end of 2015, the relationship now extends through 2018.
To read the entire news release, click here
Capital BlueCross has been dedicated to improving the health and well-being of their customers and the communities they live in by being a customer-focused health and medical value leader for 75 years. To access a 4-page factsheet about Capital BlueCross, click here. For more information about Capital BlueCross, visit their website at www.capbluecross.com.
Employers and broker interested in learning more about Capital BlueCross plans should contact Vicki Doule, Senior Director, Group Sales Major Market via email at vicki.doule@capbluecross.com. For information on membership in LVBCH, as well as access to all endorsed products, visit www.LVBCH.com.
Latest Hospital Safety Scores Available from the Leapfrog Group

- 10/29/14

For hospital ratings in your area, click the image below or visit:
www.hospitalsafetyscore.org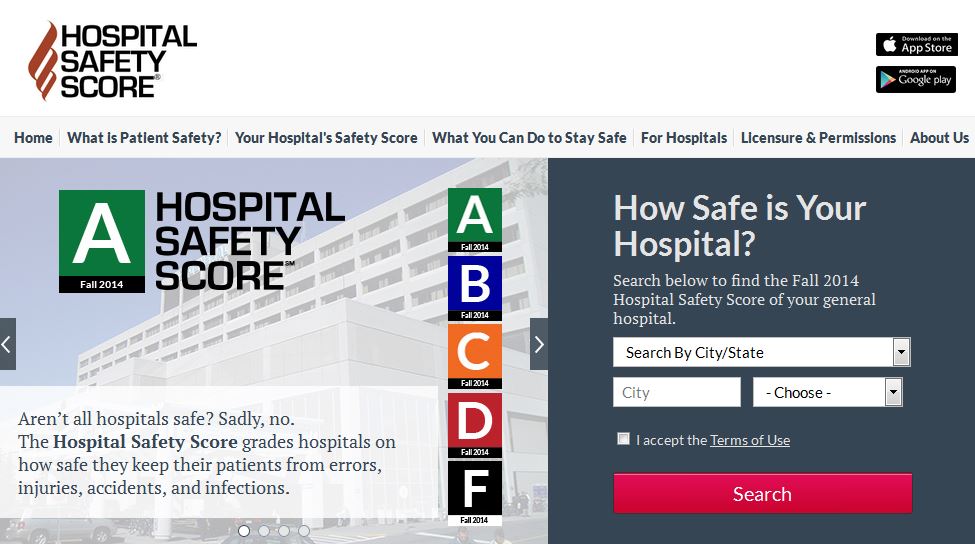 Upcoming Events

04/28/15 Healthcare Systems Engineering Symposium
"Transforming the Future of Healthcare through Systems Engineering"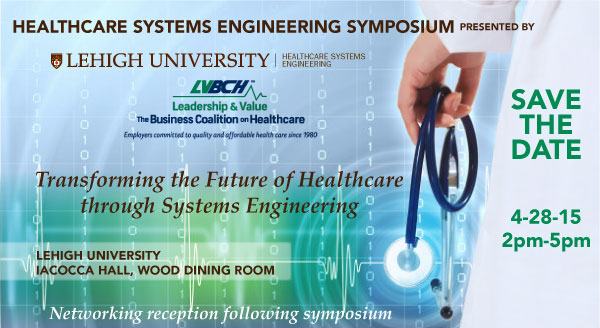 Date: 04/28/15
Time: 2:00 am - 5:00 pm
Location: Lehigh University, Mountaintop Campus, Wood Dining Room, Iacocca Hall
Invitations will be sent via email in March.
Additional Information coming soon!

05/08/15 LVBCH 35th Annual Conference
"Healthcare in Transition - Policy, Population and Practice"



Date: 05/08/15
Time: 8:00 am - 2:00 pm
Location: DeSales University, University Center Building, 2755 Station Ave, Center Valley, PA 18034
Invitations were sent via email on March 4, 2015.
You must register to attend this event. Registrations will NOT be accepted at the door.
Registration deadline: Monday, April 13, 2015
Click here to Get more info and click here to Register

Special Thanks to our Event Sponsors:

Premier Sponsors:
Capital BlueCross
Express Scripts
Gold Sponsors:
BeneFIT Corporate Wellness
Cigna
First Niagara Benefits Consulting
Highmark
Integrated Behavioral Health
Merck & Co.
National Vision Administrators
Populytics
United Concordia Dental