Quick Links
Resources
News Releases
News Updates
Geneia & LVBCH Discuss Employer, Payer & Provider Convergence at National Alliance Annual Conference - 11/13/17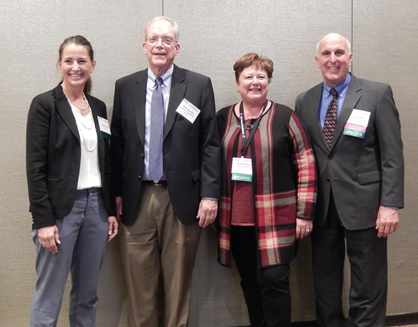 Washington, DC (November 13, 2017) – Geneia (www.Geneia.com), an analytic solutions and services company that is simplifying the evolution to value-based care, and the Lehigh Valley Business Coalition on Healthcare (LVBCH or Coalition) announced their participation in the National Alliance of Healthcare Purchasers Coalition (National Alliance) Annual Conference. Chief Strategy Officer Heather Lavoie, LVBCH President Carl Seitz, and LVBCH members Denise Moyer of B. Braun Medical Inc. and Bob Johnston of East Penn Manufacturing are discussing how the Coalition and its member companies are using analytics to drive collaboration and convergence.
"LVBCH has a 30-year tradition of successful collaboration," said Seitz. "We know that only by bringing together employers, payers and providers can we make meaningful and sustainable improvements in health outcomes and costs as well as deliver better care to individual patients. The availability of new analytic insights is enriching and focusing our collaborations."
To read the entire news release, click here.

Leapfrog Announces Fall 2017 Hospital Safety Grades
38 PA Hospitals Earned an "A" Letter Grade - 10/31/17


Bethlehem, PA (October 31, 2017) – The Leapfrog Group, a Washington D.C.-based organization aiming to improve health care quality for consumers, employers and purchasers, announced today the Fall 2017 Leapfrog Hospital Safety Grades, assigning A, B, C, D and F letter grades to general acute-care hospitals in the U.S. based on errors, accidents and infections.

In Pennsylvania, 126 hospitals were graded, and 38 (30%) were awarded an "A", the highest letter grade, demonstrating these hospitals' dedication to safe care. Only one Pennsylvania hospital – St. Clair Hospital located in Pittsburgh -- has received 'Straight As' since 2013.

"We applaud LVBCH's continued commitment to improving the safety of patients in local hospitals," said Leah Binder, president and CEO of The Leapfrog Group. "The Leapfrog Hospital Safety Grade helps shed light on those hospitals that need improvement, but also celebrates those committed to making their communities safer."

"On behalf of local employers and all residents of Pennsylvania, we are committed to ensuring our hospitals offer the safest care to their patients," said Carl Seitz, president of LVBCH. "We look forward to working collaboratively with the hospitals and other stakeholders in our community on their quest for improvement."

Twice per year, more than 2,600 U.S. hospitals are assigned A, B, C, D and F grades by the Leapfrog Group. Of the 2,632 hospitals graded in Fall 2017, 832 (32%) earned an "A," 662 (25%) a "B," 964 (37%) a "C," 159 (6%) a "D" and 15 (1%) an "F." The Grades are calculated by top patient safety experts and are peer-reviewed, fully transparent and free to the public.

To read the entire news release about the Fall 2017 Hospital Safety Grades and see the complete list of the 38 hospitals in PA that were graded an 'A' in this latest update, click here.

For hospital ratings in your area, click the image below or visit www.hosptialsafetygrade.org.
To read an article published in LVB about the fall safety grades, click here.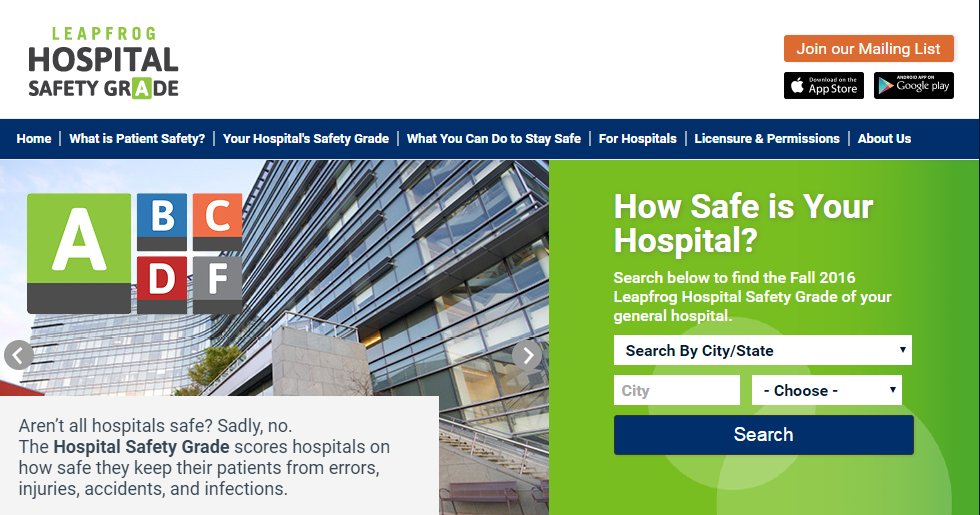 LVBCH Releases 2017 Type 2 Diabetes Report - 9/13/17
Key Geographic Regions in PA are Compared to State and National Statistics
The Lehigh Valley Business Coalition on Healthcare (LVBCH) is pleased to present the 2017 Type 2 Diabetes ReportTM - Fifth Edition. Employers, providers, insurers and community health agencies should use this report to assess how diabetes management strategies are working to change behaviors, improve community health and contain costs.

Our thanks to Sanofi for making this information available to our members and the public.
To read the report, click on the image of the report to the right or click the link below.

To read the news release, click here.


To read the report, click here.
LVBCH ANNOUNCES ENDORSEMENT OF BSI CORE - 09/05/17

The Lehigh Valley Business Coalition on Healthcare (LVBCH) announced its endorsement of BSI CORE, a preferred, stop loss, self-funded platform developed by BSI Corporate Benefits that is specifically designed for employer groups in the 25-500 employee size segment. As one of the oldest and most-respected coalitions in the nation, with approximately 200 member companies representing more than 300,000 covered lives, LVBCH endorses programs that improve quality and reduce the cost of healthcare for their employer members. LVBCH is endorsing BSI CORE because of its service model, predictable financial stability and superior protection from risk.

"We believe that BSI CORE will help our members with 25-500 employees control their healthcare spend over a 5-year period," stated LVBCH President Carl Seitz. "This platform gives the control back to employers. It ensures that participating employers will have access to the essential claims data, services and tools necessary to control their health benefits without the typical risks often faced by employers of this size."

To read the news release about LVBCH's Endorsment of BSI CORE, click here.
To read the news release about the BSI CORE Seminar, click here.
To read a LVB article about the LVBCH Endorsement, click here.
Recent LVBCH Events
October 26, 2017 -- LVBCH Employer Forum
"Substance Abuse - A Major Challenge for Employers"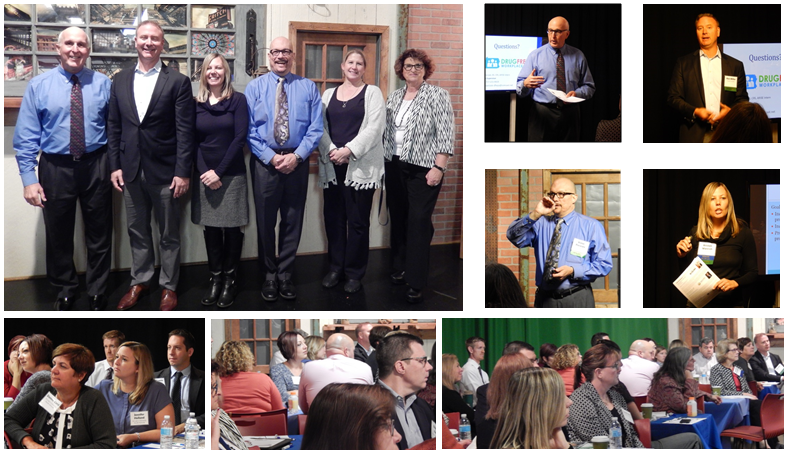 Date: Thursday, 10/26/17 Time: 8:00 - 11:00 am
Registration begins at 8:00 am Program begins at 8:30 am
Location: PBS39/WLVT Public Media Center, 830 E. First Street, Bethlehem, PA 18015
Click link for Parking Instructions
Sponsored by: PA Commission on Crime and Delinquency and Express Scripts
Featured Speakers:
- Victor Parziale, Program Educational Consultant, Drug Free Workplace PA
- Kristen Wenrich, Health Director, City of Bethlehem
- Ken Miller, Director, Clinical Program Management, Express Scripts
This event is for LVBCH EMPLOYER members only.
Registration Required - You must register to attend this event.
Registrations will NOT be accepted at the door.
Invitations will be sent shortly.
Registration deadline: Friday, October 13, 2017
Click links to Get More Information and Register
Click link for the Agenda
Click links to see speaker presentation slides from the event:
- Preliminary Survey Results - Kristen Wenrich, City of Bethlehem
- Creating a Drug Free Workplace - Victor Parziale, Drug Free Workplace PA
- Putting the Brakes on the Opioid Epidemic - Ken Miller, Express Scripts
Upcoming LVBCH Events
Save the Date - LVBCH 38th Annual Conference
May 3, 2018 at DeSales University