Quick Links
Resources
News Releases
Upcoming LVBCH Events

10/01/17 Lehigh Valley Walk:
American Heart Association Heart & Stroke Walks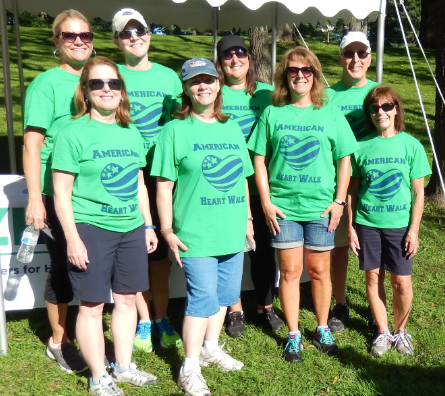 Lehigh Valley:
Date: Sunday, 10/01/17 Time: 1:30 - 4:30 pm
Location: SteelStacks, 101 Founders Way, Bethlehem, PA 18015 (Get Directions)
Team Name: LVBCH Walkers
Click links to: Get More Info, Register to Walk or Donate
October 26, 2017 -- LVBCH Employer Forum
"Substance Abuse - A Major Challenge for Employers"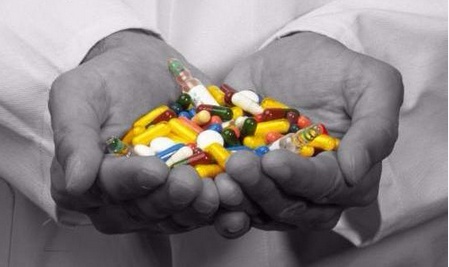 Date: Thursday, 10/26/17 Time: 8:00 - 11:00 am
Registration begins at 8:00 am Program begins at 8:30 am
Location: PBS39/WLVT Public Media Center, 830 E. First Street, Bethlehem, PA 18015
Click link for Parking Instructions
Sponsored by: PA Commission on Crime and Delinquency and Express Scripts
Featured Speakers:
- Victor Parziale, Program Educational Consultant, Drug Free Workplace PA
- Kristen Wenrich, Health Director, City of Bethlehem
- Ken Miller, Director, Clinical Program Management, Express Scripts
This event is for LVBCH EMPLOYER members only.
Registration Required - You must register to attend this event.
Registrations will NOT be accepted at the door.
Invitations will be sent shortly.
Registration deadline: Friday, October 13, 2017
Click links to Get More Information and Register
Click link for the Agenda


Save the Date - LVBCH 38th Annual Conference
May 3, 2018 at DeSales University


News Updates


LVBCH Releases 2017 Type 2 Diabetes Report - 9/13/17
Key Geographic Regions in PA are Compared to State and National Statistics
The Lehigh Valley Business Coalition on Healthcare (LVBCH) is pleased to present the 2017 Type 2 Diabetes ReportTM - Fifth Edition. Employers, providers, insurers and community health agencies should use this report to assess how diabetes management strategies are working to change behaviors, improve community health and contain costs.

Our thanks to Sanofi for making this information available to our members and the public.
To read the report, click on the image of the report to the right or click the link below.

To read the news release, click here.


To read the report, click here.
LVBCH ANNOUNCES ENDORSEMENT OF BSI CORE - 09/05/17

The Lehigh Valley Business Coalition on Healthcare (LVBCH) announced its endorsement of BSI CORE, a preferred, stop loss, self-funded platform developed by BSI Corporate Benefits that is specifically designed for employer groups in the 25-500 employee size segment. As one of the oldest and most-respected coalitions in the nation, with approximately 200 member companies representing more than 300,000 covered lives, LVBCH endorses programs that improve quality and reduce the cost of healthcare for their employer members. LVBCH is endorsing BSI CORE because of its service model, predictable financial stability and superior protection from risk.

"We believe that BSI CORE will help our members with 25-500 employees control their healthcare spend over a 5-year period," stated LVBCH President Carl Seitz. "This platform gives the control back to employers. It ensures that participating employers will have access to the essential claims data, services and tools necessary to control their health benefits without the typical risks often faced by employers of this size."

To read the news release about LVBCH's Endorsment of BSI CORE, click here.
To read the news release about the BSI CORE Seminar, click here.
To read a LVB article about the LVBCH Endorsement, click here.
Sept 23, 2017 Berks County Walk:
American Heart Association Heart & Stroke Walks

Berks County:
Date: Saturday, 09/23/17 Time: 8:30 -11:30 am
Location: Gring's Mill Recreation Area, 2083 Tulpehocken Rd, Reading, PA 19610 (Get Directions)
Team: LVBCH Walkers
Click links to Get More Info, Register to Walk, Get Walk Details, Sign the Waiver or Donate
Sept 21, 2017 -- LVBCH Employer Forum about BSI CORE
"Regain Control of Your Healthcare Spend: The Winning 5-Year Plan"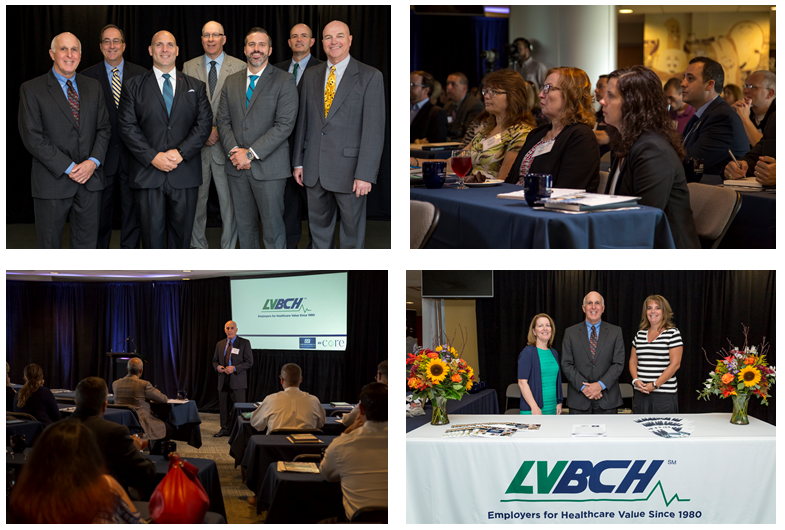 Date: Thursday, 09/21/17 Time: 7:30 - 10:30 am
Breakfast, Registration & Networking begins at 7:30 am Program begins at 8:30 am
Location: Coca-Cola Park - Home of the Lehigh Valley IronPigs
Sponsored by: BSI Corporate Benefits
This is an EMPLOYER only event for companies/organizations with 25-500 employees.
You must register to attend this event. Registrations will NOT be accepted at the door.
Registration deadline: Monday, Sept 18, 2017
Invitations were sent via email on Tuesday, Sept 5, 2017
Click links to Get More Information and Register
Learn more about BSI CORE
Read the News Release: LVBCH Announces Endorsement of BSI CORE
Read the News Release: LVBCH & BSI Host BSI CORE Seminar
Read an LVB article about the Endorsement