Quick Links
Resources
News Releases
News Updates
Seven PA Hospitals Earn Leapfrog's 2017 Top Hospital Award - 12/07/17


Bethlehem, PA, (December 7, 2017) – Seven Pennsylvania hospitals were named to The Leapfrog Group's annual list of Top Hospitals which honors the highest performing hospitals on the Leapfrog Hospital Survey. The following hospitals received this coveted award for 2017:

Top Children's Hospital:
- St Christopher's Hospital For Children

Top General Hospitals:
- Doylestown Hospital
- PinnacleHealth Community General Osteopathic Hospital
- PinnacleHealth Harrisburg Hospital
- PinnacleHealth West Shore Hospital

Top Teaching Hospitals:
- Jeanes Hospital
- Lancaster General Hospital

This elite award is one of the most competitive honors American hospitals can receive in safety and quality. The winning facilities will be officially recognized at Leapfrog's Annual Top Hospitals Ceremony on December 7, 2017 in Arlington, VA.

This year, Leapfrog recognized 109 Top Hospitals across the country. Of those, 10 were Top Children's Hospitals, 45 Top General Hospitals, 18 Top Rural Hospitals and 36 Top Teaching Hospitals. Of the 7 Top Hospitals in Pennsylvania, 1 was a Top Children's Hospitals, 4 were Top General Hospitals, and 2 were Top Teaching Hospitals.
To read the entire news release about the 2017 Top Hospital Awards, click here.

To see the full list of institutions honored as a 2017 Top Hospital, please visit www.leapfroggroup.org/tophospitals.
Geneia & LVBCH Discuss Employer, Payer & Provider Convergence at National Alliance Annual Conference - 11/13/17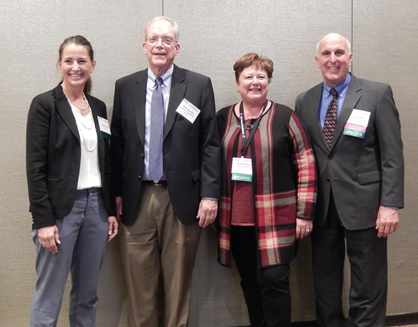 Washington, DC (November 13, 2017) – Geneia (www.Geneia.com), an analytic solutions and services company that is simplifying the evolution to value-based care, and the Lehigh Valley Business Coalition on Healthcare (LVBCH or Coalition) announced their participation in the National Alliance of Healthcare Purchasers Coalition (National Alliance) Annual Conference. Chief Strategy Officer Heather Lavoie, LVBCH President Carl Seitz, and LVBCH members Denise Moyer of B. Braun Medical Inc. and Bob Johnston of East Penn Manufacturing are discussing how the Coalition and its member companies are using analytics to drive collaboration and convergence.
"LVBCH has a 30-year tradition of successful collaboration," said Seitz. "We know that only by bringing together employers, payers and providers can we make meaningful and sustainable improvements in health outcomes and costs as well as deliver better care to individual patients. The availability of new analytic insights is enriching and focusing our collaborations."
To read an article published in Employee Benefits News, click here.
To read the entire news release, click here.

Recent LVBCH Events
October 26, 2017 -- LVBCH Employer Forum
"Substance Abuse - A Major Challenge for Employers"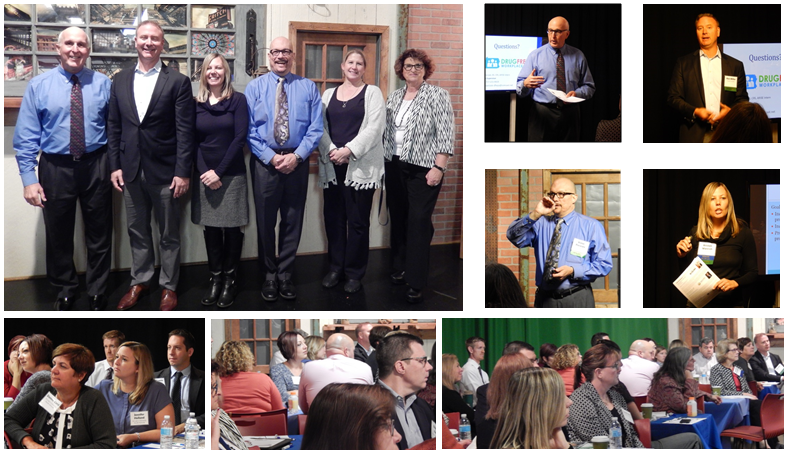 Date: Thursday, 10/26/17 Time: 8:00 - 11:00 am
Registration begins at 8:00 am Program begins at 8:30 am
Location: PBS39/WLVT Public Media Center, 830 E. First Street, Bethlehem, PA 18015
Click link for Parking Instructions
Sponsored by: PA Commission on Crime and Delinquency and Express Scripts
Featured Speakers:
- Victor Parziale, Program Educational Consultant, Drug Free Workplace PA
- Kristen Wenrich, Health Director, City of Bethlehem
- Ken Miller, Director, Clinical Program Management, Express Scripts
This event is for LVBCH EMPLOYER members only.
Registration Required - You must register to attend this event.
Registrations will NOT be accepted at the door.
Invitations will be sent shortly.
Registration deadline: Friday, October 13, 2017
Click links to Get More Information and Register
Click link for the Agenda
Click links to see speaker presentation slides from the event:
- Preliminary Survey Results - Kristen Wenrich, City of Bethlehem
- Creating a Drug Free Workplace - Victor Parziale, Drug Free Workplace PA
- Putting the Brakes on the Opioid Epidemic - Ken Miller, Express Scripts
Upcoming LVBCH Events
Save the Date - LVBCH 38th Annual Conference
May 3, 2018 at DeSales University